People seem to either love Twitter or think its popularity is ludicrous. I am on the love end of the spectrum, and it was a random tweet from Diane, @craftypod , that spurred my participation in this round of the Plastic Canvas Blog Hop. I'll be honest, I didn't even have a mental image of what plastic canvas was until I clicked over and looked at some of her past PC projects and hops.
I was immediately intrigued after I realized what plastic canvas actually was, because the one and only way I've ever seen it used is a tissue box cover. You know the type, right?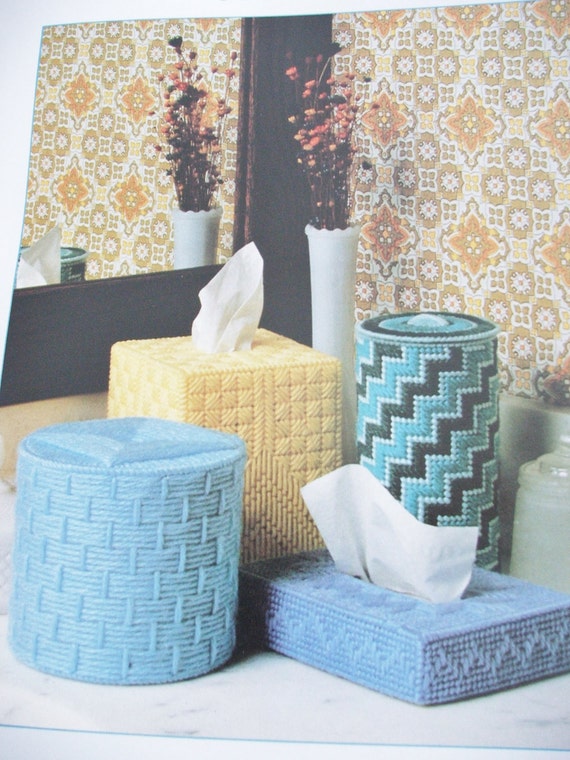 Yikes. But I bought a piece (from Jo-Ann Fabrics, dirt cheap) and started brainstorming. It actually is a really neat medium! The more I think about it, the more ways it seems like it would come in handy for both needlework crafts and sewing projects.
My son isn't old enough to engage in much imaginative play, but I am eagerly anticipating that stage! Dress-up accessories are so ridiculously overpriced in stores so I thought some interchangeable play ears might be a really fun thing to DIY. These could also be great for Halloween costumes.
Here is the finished project! From the left, bear ears, fox ears, and bunny rabbit ears all modeled by my two fabulous nieces.
Want to make some for yourself? Here is a DIY tutorial for dress-up animal ears! They just slide right on to a headband and slide back off for storage or swapping.
Be sure to check out the other projects on the blog hop as they appear each day, at the bottom of this post!
Supplies:
Two sheets of soft plastic canvas, size 7 count (this means there are 7 squares per inch)
A darning/large eye needle
Yarn (the more polyester and the less wool the better – pulling through the plastic puts lots of wear and tear on the fibers). I used a fuzzy yarn for the inner ears.
Pen
Scissors
Steps:
These pictures are for one bear ear, but you would follow the same steps for each set of ears!
1. Print the template and place it below the canvas, tracing around it. Cut it out and test the insert spot to make sure you can fit the tongue through (curl both edges in and shove!). I found that snipping 3 bars, to make 4 empty squares worked best. 4 bars made it too loose on my headband.
2.Use an overcast stitch to go around the entire outside, starting on the row directly above the opening for the tongue.
3. Use a backstitch for two rows at the base of the ear, right above the opening.
4. I'm not sure if this one has a name, but I extended the overcast stitch back around, going about 3 boxes in until it looked full. Don't fret if it looks a little funky, the inside yarn will cover it!
5.Using a contrasting yarn, take long stitches over the entire rows from edge to edge, filling in the entire inner ear.
6.Repeat the same process with the outer ear yarn on the back. Alternatively, you could hot glue fabric or felt on the back. I threaded underneath the existing overcast stitches instead of going through the canvas to the other side.
7. Test the tongue insertion with your headband – I left several rows of blank canvas at the bottom because it varies a bit depending on the headband width. Trim the excess at the bottom as needed after trying it on.
And you're done! My Mom declared the back of these to be "too messy" but it's a matter of taste. You can tuck the tongue back up under the yarn, or let it sit.
If your hair isn't baby fine and thin like mine, you won't even be able to see the blank canvas at the bottom but you could color it or cover it with a finer gauge embroidery thread if desired.
So! Tell me, had you ever heard of plastic canvas before? Used it? Have plans to try it out? I'm envisioning a unicorn horn in our near future!